MediaTek Dimensity
MediaTek Dimensity 1200 is latest AI-Multimedia & Leading 5G Connectivity which power's a new smartphone in to a beast  device  with AI, Camera and multimedia to give best kind of experience to all users with all kind of specialized specifications and fast mode of usage.
Its a leading 6nm chip design with 1x ultra core , 3x super cores and 4x efficiency cores . Also best octa-core features for one of fastest smartphone CPU ever before , its arm-cortex provides most immediate response with faster CPU performance while using the more powerful effective version than pervious generations.
The octa-core CPU is designed in very different way than one not gets any usage issues while operating the smartphone with this ultra core MediaTek Dimensity 1200 contains powerful quad channel memory and dual channel storage .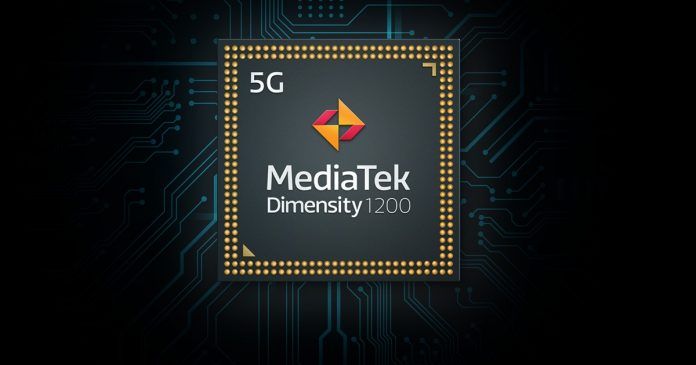 Best outcomes of 5G
MediaTek Dimensity 1200 is designed with most powerful and effective 5G insert features that gives you incredible experience every day .
All day 5G Everywhere
The octa core chip set has "5G Elevator Mode" & "5G HSR Mode" special enhancement to ensure that seamless 5G experiences with a immediate recovery time and faster speeds. 5G MediaTek Dimensity 1200 to Ultra Saves power saving enhancements work with both 5G Standalone and non-Standalone networks, Also leading the industry with the lower power use in 5G Standalone network environments.
5G Tested & Certified
MediaTek Dimensity 1200 has been tested and certified by TUV Rhein land in 72 real-world scenarios, including 5G data transmission speeds, network environment experience, 5G power consumption, call and data concurrency, 5G/Wi-Fi 6 network handover performance, stability and power efficiency.
True Dual 5G
The Dimensity 1200 is the first 5G chip to provide True Dual 5G SIM (5G SA + 5G SA). Dual 5G Standalone connectivity provides a more consistent 5G user experience with the best quality voice and video call services  via both cellular connections.
Extreme 168Hz Refresh Displays
The MediaTek Dimensity 1200 enables the latest generation of extreme displays with 168Hz refresh rates, enabling ultra-sharp, zero-lag visuals for competitive gamers. Even non-gamers will note how the faster refresh is beneficial to the everyday experience with notably smoother scrolling of webpages, social streams and animations in apps.
AI-Enhanced HDR Video Playback & AV1 Hardware Decoding
MediaTek Mira Vision is a range of exclusive HDR video playback and display technologies that bring cinema-grade visual experiences to the small screen.
New AI SDR-to-HDR with dynamic, per-frame PQ tuning, AI scene detection and contrast control
New AI-Clear Streaming reduces pixilation and restores image quality in low bit-rate video conferencing and live-streaming.
AI Picture Quality
Enhanced HDR10+ Video Playback
Hardware accelerated AV1 video decoding ensuring reliable playback and great power efficiency
Specifications
Additional information:
MediaTek is a great Dual-Band Global Location with Leading Dead Reckoning Performance.
Bluetooth LE Audio ready.
Extreme 168Hz Refresh Displays.
MediaTek Hyper Engine 3.0 gaming technology.
AI-Enhanced HDR Video Playback & AV1 Hardware Decoding.